Our heritage
Located in Circular Quay at the gateway to Sydney's CBD, 33 Alfred Street has been a prominent feature on the Sydney skyline for 60 years.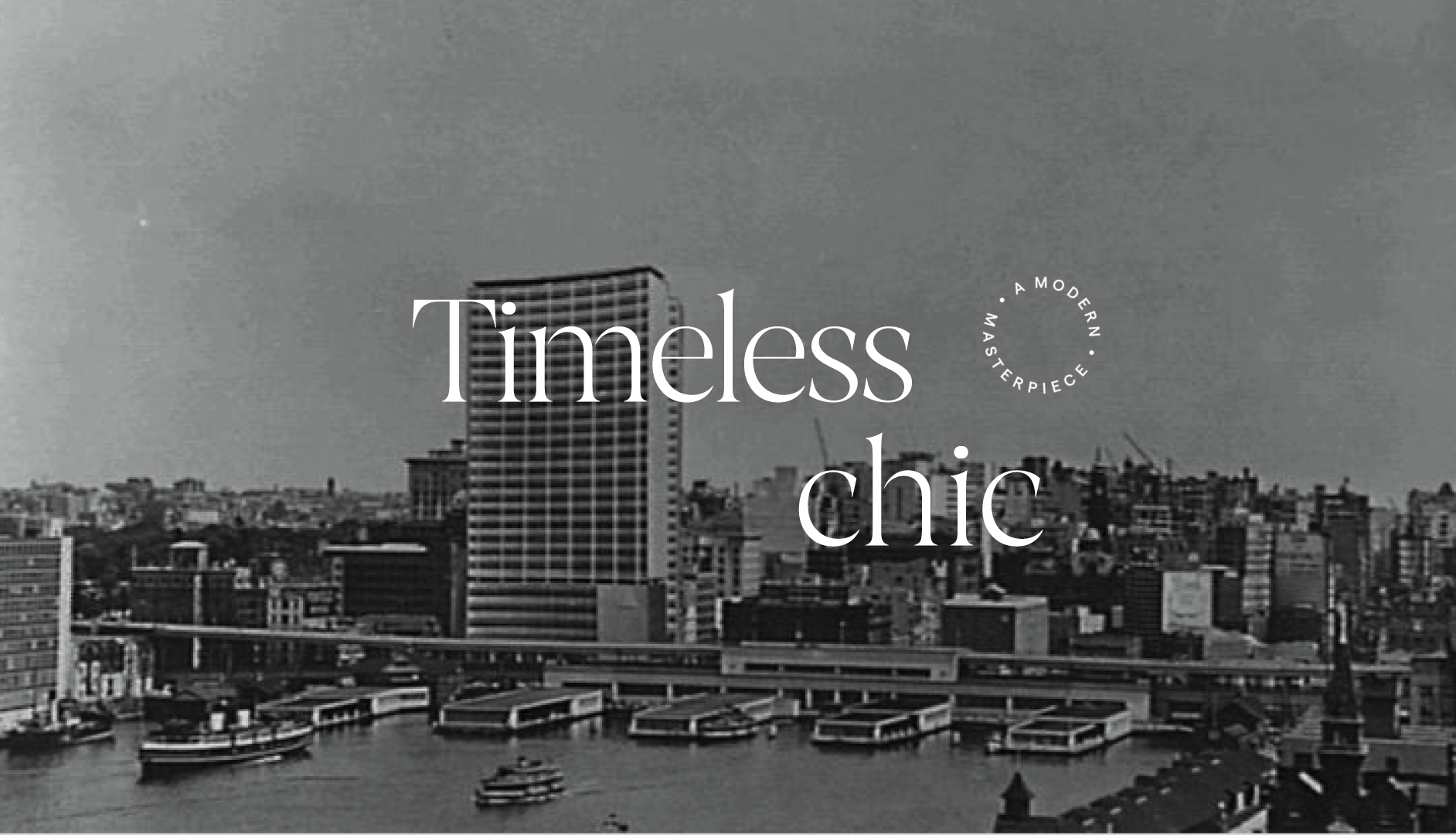 Sydney's first skyscraper
Opened in 1962 by the Prime Minister at the time, Sir Robert Menzies, the AMP 'Sydney Cove' Building, designed by Peddle Thorp & Walker (now PTW Architects), was Sydney's first to break the city's 150-foot (46-metre) height limit, imposed from 1912. At 117 metres, it was Australia's tallest building, almost double the height of anything else in Sydney at the time.
On Eora Country
The Aboriginal people had occupied the harbour area and its islands for thousands of years. The traditional owners of the Sydney city region are the Gadigal (Cadi, Cadigal) people of the Darug language group that extended across to the north shore and west to the Cumberland Plain and into the Blue Mountains. The Gadigal people to refer to the central Sydney area as 'Eora Country'.
There is evidence to suggest that Sydney Cove and the land in the vicinity of the Quay Quarter precinct may have been sacred and culturally significant, specifically managed to both preserve and encourage the growth of particular plant species. Given this potential significance, it is likely that it was a locus of ceremonial and social activity/gatherings for local Aboriginal people in the past.
An enduring icon
33 Alfred St's post-war International style was unlike anything Sydney had seen before. The twin crescent towers soared 26 storeys, linked centrally into an H-shape and set free from their podium. An observation deck on the top floor was open to the public, offering Sydneysiders and international travellers views of the city and harbour from a never-before-seen angle.
Aluminium and glass curtain walling was used to capture magnificent harbour and district views. It was also one of the first buildings to use seawater air conditioning, requiring an on-site 'frogman' to maintain its water-intake pump house.
Always ahead of its time
Part of this new building language was the use of public art. A Tom Bass sculpture on the western facade depicts the Goddess of Plenty watching over a family, to invoke AMP's founding principle: 'Amicus certus in re incerta' (a true friend in uncertain times).
An iconic example of post-war internationalist architecture style completed in 1962, 33 Alfred Street is historically and aesthetically significant as the first skyscraper in Sydney, that is said to have paved the way for the development of tall office towers in the city.